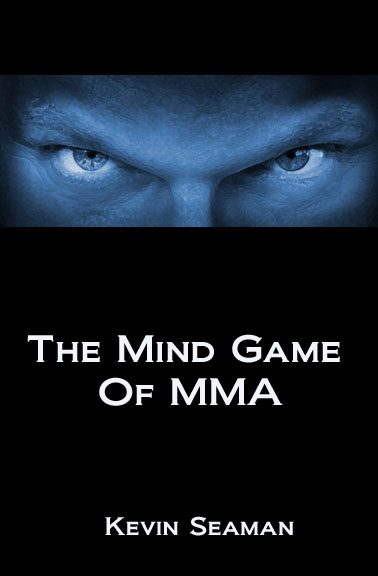 Hi, This is Kevin Seaman!
My new book
The Mind Game Of MMA
is NOW Available for order!

If you order my new book today, I will send it personalized, autographed and with FREE Shipping !
(FREE Shipping in the USA/Canada)
Only $19.95

The Mind Game Of MMA
12 Lessons To Develop The Mental Toughness To Become A Champion
By Kevin Seaman
With a foreword by Professor Phil Migliarese III
4th Degree Black Belt under Relson Gracie/ Owner of Balance Studios

It has my stamp of approval and is ready for yours.

As a professional martial artist and mental performance coach, I have had the incredible opportunity to meet and train with some amazing athletes and coaches. One of the qualities that these individuals had that set them apart from everyone else is they have discovered the secrets to unleashing the power of their mind! In this book I will share with YOU the secrets that they used to separate themselves from their competition, into a class above everyone else as competitors, coaches, martial artists and people.

Why should you read this book? I've compiled the book into easy to read, engaging Lessons, each one rich with valuable content to help you develop your mind in the direction of your personal path to success in the martial arts!
$19.95 + for a limited time
we will ship it FREE.
Order Now!

(N.Y. residents please add 8.% sales tax)
Order using Visa, MC AmerX or Discover (above)
or send your check or money order to:
Center Line Press
326 Barrington Rd.
Syracuse, NY 13214
For more information
(607) 423-5159